So turns out among other things an Indian passport and South American visas dont so together! This December I'm planning to do a hiking trip with a good friend of mine starting with Peru, going through Bolivia, Chile and ending in Argentina.
I was hoping roughly to following this itinerary - Peru (Dec 19-23), Bolivia (Dec 24- 27), Chile (Dec 28- Jan 6) and Argentina (Jan 6 - 10).
Turns out I need a visa for each country! and I might have to significantly alter the itinerary based on what I can get. So there is no credible information on the internets for visas on these countries and after searching a fair bit and calling all the embassies I'm at the following state.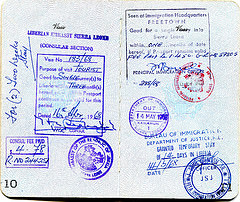 Seems like for Indian citizens - a Bolivian visa is easy, they give you a 90-day visa on arrival - wohoo! For Peru (thank you helpful person in Seattle embassy) if you apply for the visa in Seattle it takes week and half but if you fly in to the embassy in San Francisco, and hopefully get in early am, then you get the visa same day! For Chile (man - I left 3 voicemails and called umpteen times until someone responded) you have to apply for the visa online; submit your photo and some information and you will get a visa in 2-4weeks which you have to pick up in San Francisco! Now that leaves Argentina - I have tried so many different http://abcpaperwriter.com venues and calls but I have no authoritative answer for that, plus given the situation with other countries I might not be able to make it the country anyways :).