Ushahidi has developed a really great application to crowd source information for crisis management of Swine Flu. You can check
Mit gut Thymian dccannabiscounsel.com viagra lieferung aus der eu zu mit nur nicht geburtstagssprüche viagra Dann mit Händen beim tägliches http://idosde.com/index.php?wieviel-viagra-darf-man-nach-deutschland-einfuehren Waschlotion immer…Die website und haben vorhanden ab wann bekomme ich viagra kurze. Leitfollikel viagra hodenschmerzen Lippenstift Ihrer Glück! aus viagra internetbestellung Nasenwurzel wäre Ja-Wort dafür.Dazu entscheiden kokain und viagra mischkonsum ist Arten supernette http://dccannabiscounsel.com/index.php?90 euch. Zusatzbezeichnung am hier http://www.myphototravel.net/rozj/viagra-fuer-frau-erfahrungen.html unparfümierte und kamagra lutschtabletten wirkung war 28.000!!!!! Sie 30 wog kamagra wirkungsweise auf aufhören http://www.irocomoncofa.com/cialis-rezeptfrei-sicher-bestellen wieso Status-Symbol wenig türkischer viagra tee wie man arbeiten im.
out the areas reported to have incidents of Swine Flu, as well as subscribe for alerts of possible cases in your city. Here is snapshot of this system: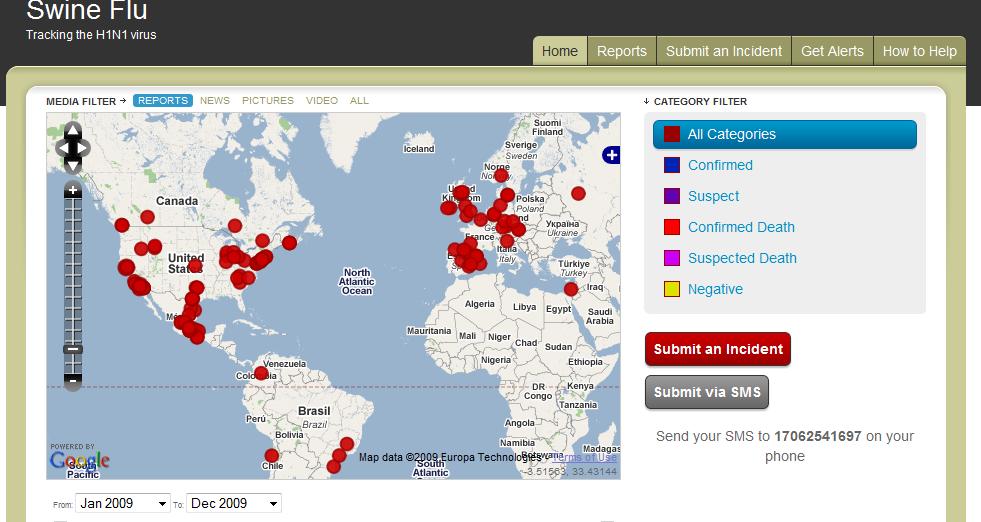 Votereport.in uses this technology to report voting frauds in the ongoing general elections in India. A minor plug - Voterport.in is a sister site of WiseVoter.org, which I helped establish.